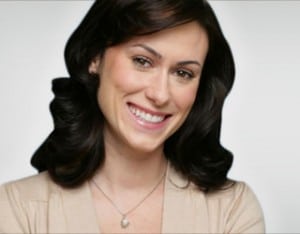 Have you ever wished you could have a gorgeous smile with straight teeth but thought you just couldn't face the idea of metal braces? Metal braces hurt when they're tightened. They look less than attractive. And it seems like they take an awfully long time to get straight teeth and your smile where you want it. Isn't there another way?
Actually, the answer is yes. Invisalign® is an amazing clear braces system that can give you straight teeth and the smile of your dreams with none of the hassles and discomfort of metal braces.  Additionally, you can try our teeth whitening treatment and get your teeth straightened. Visit our office, near the Galt and Stockton areas, in Lodi to get all the answers you need.
How Do Invisalign Clear Braces Work?
Invisalign clear braces are plastic trays, customized to give you straight teeth without the metal brackets and wires of traditional braces. This means that the painful brackets and wires and the tightening process is eliminated. There are no wires cutting or scarring your gums or the inside of your mouth.
With the Invisalign invisible plastic trays, the dentist makes a mold of your mouth and then sends that information to the Invisalign lab, which then creates for you a series of customized Invisalign trays, each with gradual changes to your teeth that can give you a straight, gorgeous smile. Because they are plastic, they don't cut or scar your gums or mouth. Because they are invisible, you can feel comfortable smiling while your teeth are getting straightened.
What Are Some Other Advantages of Invisalign?
Besides the fact that they aren't metal and don't look unsightly and feel painful, your teeth are easy to clean. Simply slip the trays off to brush and floss to maintain good oral health, then slip them back on.
Most of the time, Invisalign clear braces take less time to give you the straight teeth you yearn for than traditional metal braces.
Your dentist will give you several sets of trays, that are swapped out every two weeks, so you have fewer visits to the dentist. This saves you precious time!
To get fabulous straight teeth, call us about Invisalign today! Come to our office, we're located in Lodi close to Galt and Stockton.  We think you will be glad you did.