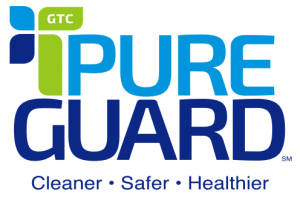 Experience PureGuard®
When it comes to the dental tools in your mouth, you expect an incredibly clean experience. Why settle for anything less than perfectly pure? You deserve dental tools and technology that are spotless and sanitized. GTC PureGuard® is the world leader in the identification and disinfection of bacteria, viruses, mold and more.
GTC PureGuard® lives by the tagline "We Protect What Matters®." At The Lodi Dentist, we believe that the safety of you and your loved ones matters more than anything. We protect our patients by using the flawless PureGuard® system to scour our dental tools every day.
How Does PureGuard® Work?
Have you ever wondered how your dentists clean their dental tools? If you have ever worried about the dental sanitization process, we are right there with you! At the Lodi Dentist, we understand the importance of a germ-free environment, and we go to great lengths to achieve it.
PureGuard® uses electrically charged micro-droplets that deeply clean every inch of every piece of dental equipment. PureGuard® seeps into all of the grooves and niches where bacteria might hide, and it eliminates 99.9999% of dangerous pathogens. PureGuard® instantly destroys:
Germs
Viruses
Bacteria
Mold
Mildew
Algae
Odors
The GTC PureGuard® system purges germs and odors at the source instead of disguising them with perfumes or air freshener. PureGuard® has proven itself to be both effective and safe. It is non-toxic and resistant to UV rays and water. Each time you visit us at The Lodi Dentist, you can rest assured that our dental tools are as clean as new.
You should feel good about the cleanliness and safety of your dental office. You can trust The Lodi Dentist to exceed all of your expectations with GTC PureGuard® technology. Call us today to find out more!